Hardware & Software
·
Göteborg, Kristinehamn
·
Hybrid Remote
Hardware Product Owner
Join one of Sweden's best and most innovative startup companies. A company with a mission to improve global health through market-leading products and services. Help us reach this goal!
About Atley Solutions
Atley Solutions is one of Sweden's best and most innovative technology startups (according to ourselves, but also NyTeknik). We are a knowledge-driven company that is tackling one of the biggest challenges in global health, head on. The technology we are developing is industry-leading and allows for small-scale and regulatory compliant production of radiopharmaceuticals. It will significantly facilitate the development of novel radiopharmaceutical drug products that will be of great use in the global fight against cancer. We have already established a leading market position, with partnerships with key industry stakeholders and paying customers.
We are a dedicated and tight-knit family, and we offer our employees significant freedom and short decision pathways. This makes work here both fun and dynamic! We are now looking to expand this family by hiring a Hardware Product Owner who will play an important tole in launching and delivering our products on the market.  
Your Role
You would be responsible for managing Atley's commercial hardware products, predominantly our C100 module. This will include production planning, hands on production and quality testing. Further, you will be responsible for the maintenance of commercial products' product files to assure that the products continuously meet all regulatory requirements for the intended market.
Examples of tasks within the scope of the role:
Planing low volume production related to incoming orders or internal demands
Purchasing raw materials and maintaining relationships with suppliers
Performing hands-on assembly of commercial products
Continuously developing and performing relevant product QC tests 
Collaboratively with other team members, maintaining the product BOM, drawings, and assembly methods, as well as other relevant product documentation
Taking in feedback from the market, OEM production partners etc., in order to inform internal product development efforts
Collaboratively with other team members, registering product deviations and leading change control errands 
Ensuring the regulatory obligations for all applicable markets of commercial products are met over time
Strategically outsourcing subassembly and/or product manufacturing through tech transfer to production partners
Strategically build stock of raw materials when beneficial
Build relevant parts of the QMS system

As the company grows, you will be responsible for employing new members to your team, at which point you would take on the role of team leader.
Who You Are
You are motivated by the the thought that what you do at work today can contribute to saving someone's life tomorrow. You are organised and communicative, and enjoy a wide range of tasks in your daily todo-list. You are also used to that todo-list constantly changing.
You have experience working with small scale product manufacturing as well as the quality control of newly developed and regulatory controlled products. You have worked in a small team or company, leaving you in charge of a wide range aspects of maintaining a commercial product on the market. You have worked with products that are built around electronics, movable mechanics which preferably also contain gas/liquid handling. 
Ideally, you are living in (or willing to relocate to) Gothenburg, where our head office and labs are located, or alternatively close to Kristinehamn, where Atley currently has a small-scale production workshop. 

Non required but beneficial skills for the role include:
Skilled in CAD and/or electronic CAD drawing
Knowledge in safety standards like IEC 61010-1 or IEC 60601-1
Experience in EMC testing
Experience building QMS systems
Is this not you, but you still think you are a good fit for the role? Apply and convince us!
Department

Locations

Remote status

Hybrid Remote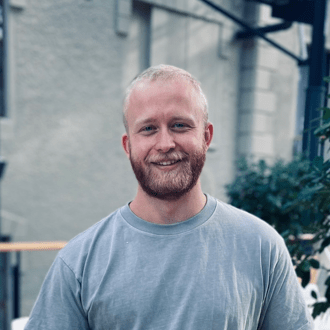 Contact
Milton Lönnroth
Co-Founder & CEO – Sales, Business Development & Administration
About Atley Solutions
Atley Solutions develops technology and know-how related to the development and production of radiopharmaceuticals based on the alpha emitting radionuclide astatine-211. These radiopharmaceuticals are used in Targeted Alpha Therapy, a promising treatment for disseminated cancer.
Targeted Alpha Therapy has the potential to improve and save millions of lives. For this to happen, Atley is needed.
Hardware & Software
·
Göteborg, Kristinehamn
·
Hybrid Remote
Hardware Product Owner
Join one of Sweden's best and most innovative startup companies. A company with a mission to improve global health through market-leading products and services. Help us reach this goal!
Loading application form
Already working at Atley Solutions?
Let's recruit together and find your next colleague.